While we are proud of the many features The Virtual TAS system offers, we strive to keep our system super simple and easy to use.
Operator Features
Accessible to operators using our Operator Panel.
Work anywhere a computer and high speed internet connection exist.
During power or internet outage, set calls to emergency fail-over to a mobile phone or land line
No software installation required, just a web browser (Google Chrome) is required
Customized popup for each incoming call with answer phrase and more..
Select one or more pre-configured delivery methods (PUSH, SMS text, email, fax) for each call
Message delivery confirmation
Message form to take the message
Batch sending of messages held over-night/weekend
Call recording
Make follow up notes & calls attached to inbound call, great for dispatching services
Patch/transfer call to 10 digit number or speed dial right from the popup screen
Make outbound call tagged to customer for reporting right from the popup screen
View calls currently in hold queue, answered by other operators, transferred/patched or ended
Failover calls to cell phones or land lines during power or internet outages
Customer Features
Features and options your customers will appreciate.
iPhone/Android Mobile Apps

View live operator messages
Listen to call recordings*

Message Delivery

Email
Push Notifications to mobile apps
SMS text
Fax

Phone Number Options

New local numbers in US/Canada

New local numbers in 46 countries
New toll-free numbers in US/Canada
Port/Move customer's existing number

Voicemail options for limited live answer customers

Sent via email as attachment, listen from email
Dial in to voicemail system available
Dial in to record custom greeting
*Recording feature must be enabled for customer account
Manager/Owner Features
Accessible to owners or managers of your answering service using our Manager Dashboard.
Self service, automated setup of new customer accounts
Reports: call count, call minutes, patched calls, call detail, outbound detail and more..
Choose 24/7 live answer hours or limited hours on a per customer basis
Each of your customers receives access to a general voice mailbox for calls outside your live answer hours
Operators can work from anywhere with high speed internet & computer or Chromebook
Manager can force logout of any operator from anywhere
Customer edit/changes

Answer Phrase
Username/Pass for customer's message center
Add/remove/change message delivery addresses (PUSH, email, fax, SMS text)
Add/remove/change speed dials for use with outbound calls or call patch/transfer from the popup screens
Add/remove/change custom questions for customer popup screens
Change special instructions on popup screens
Change customer account notes
Change customer name and contact info
Change customer type from standard to healthcare
Priority queues for high priority customers (law enforcement etc)

Tech support & customer svc 9-5 mon-fri central time
Emergency tech support & customer svc 24/7, 365
US Based Toll-Free and Local Numbers for your customers
Canada Based Toll-Free and Local Numbers
International numbers available in 46 countries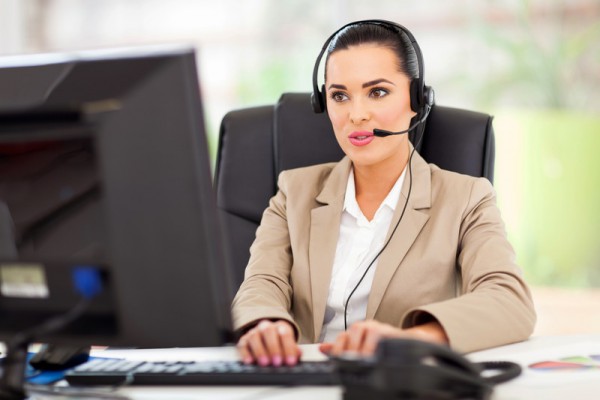 Here to answer your questions and guide you through the process, every step of the way.